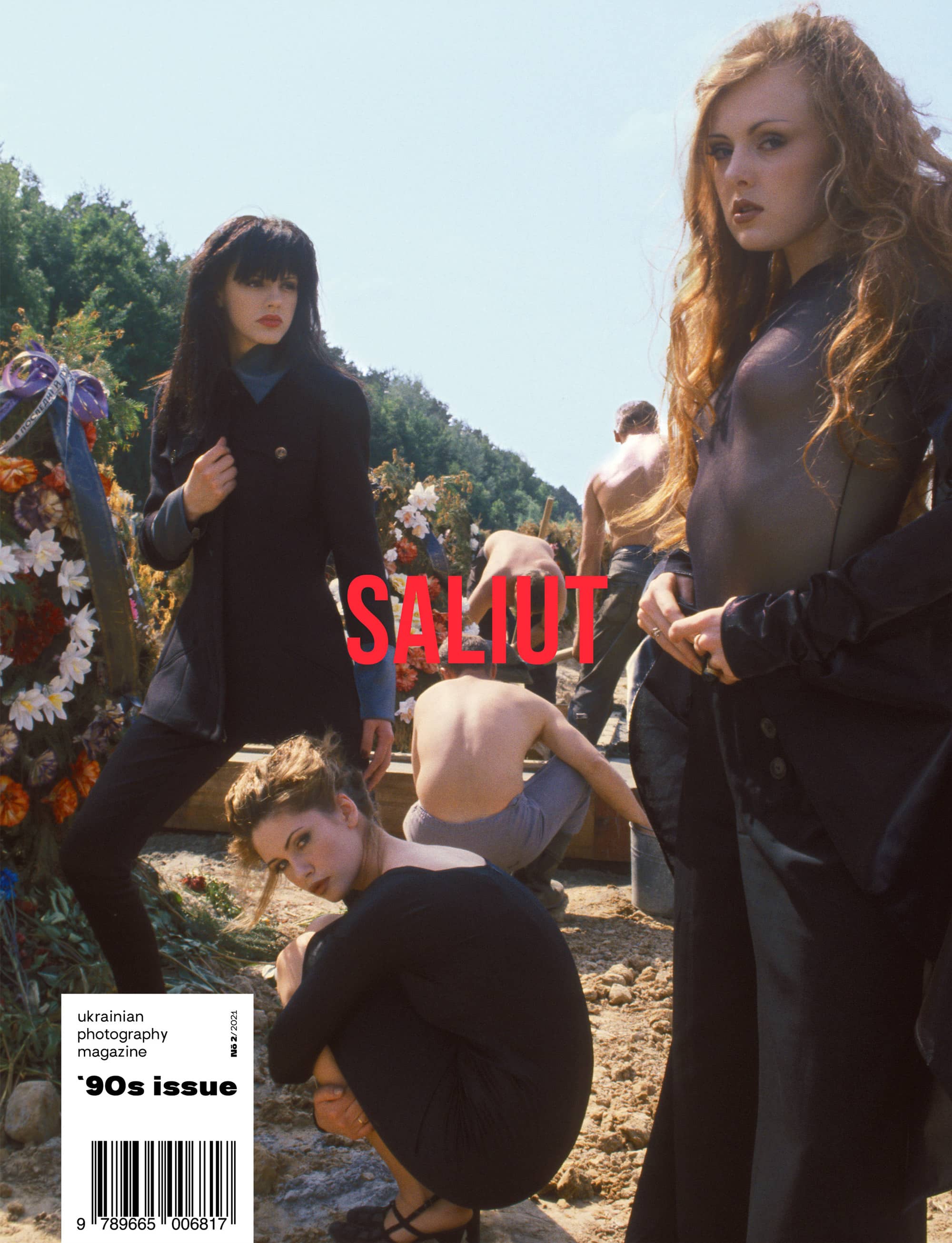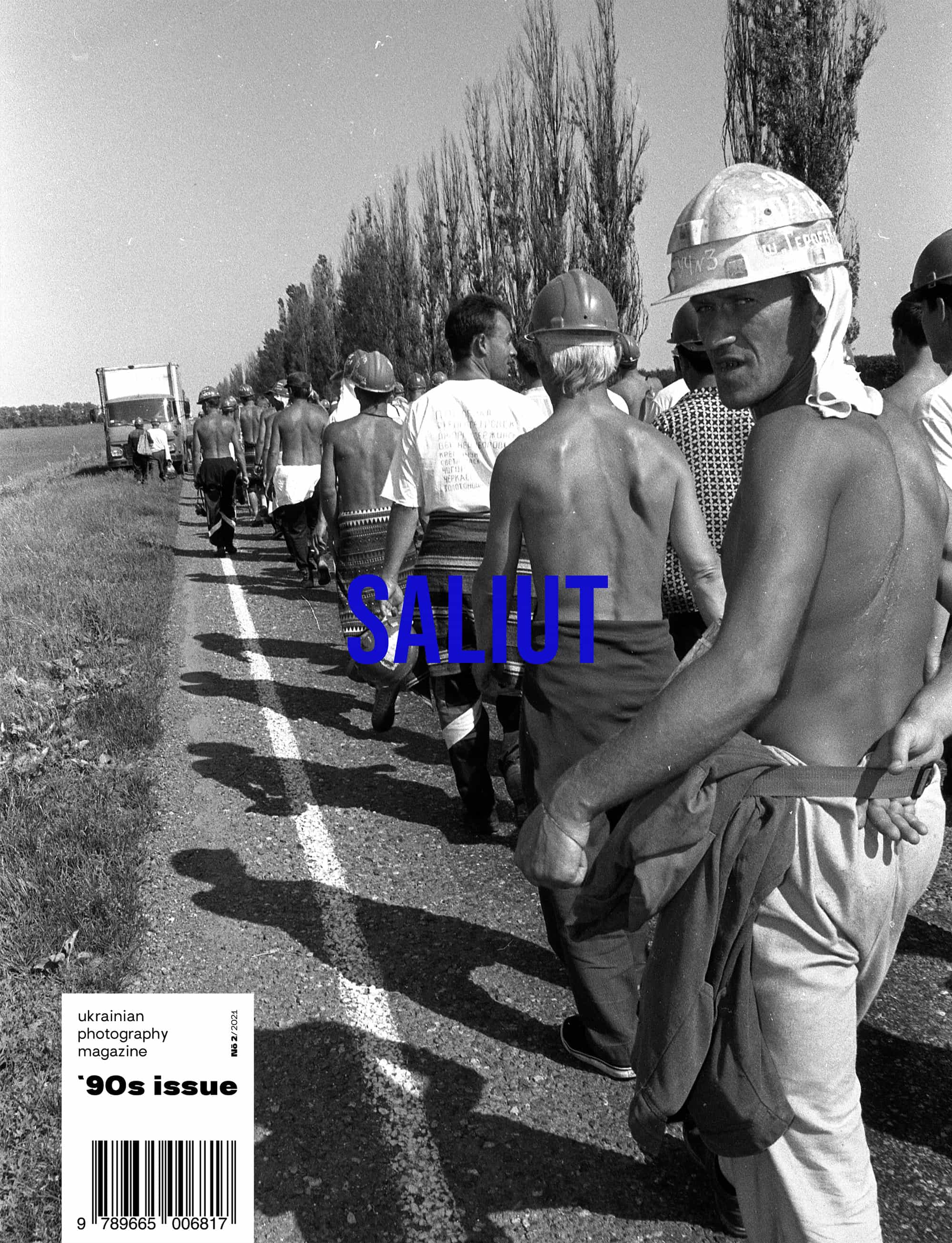 SALIUT is a contemporary photography magazine that serves as a platform for emerging and renowned Ukrainian artists.
The current issue is dedicated to the Ukrainian '90s and focuses on individuals, their environment, and how contemporary fascination with '90s aesthetics has ushered in a worldwide revival of the styles of this period. Through selected documentary and artistic photography projects, we offer you a comparison between our warm nostalgic childhood memories and the turbulent and complex reality of that time.
This issue is supported by Depositphotos, a global creative platform. Together we have prepared a powerful visual journey, accessed through the lenses of talented Ukrainian photographers and artists.
SINFUL
90S
2021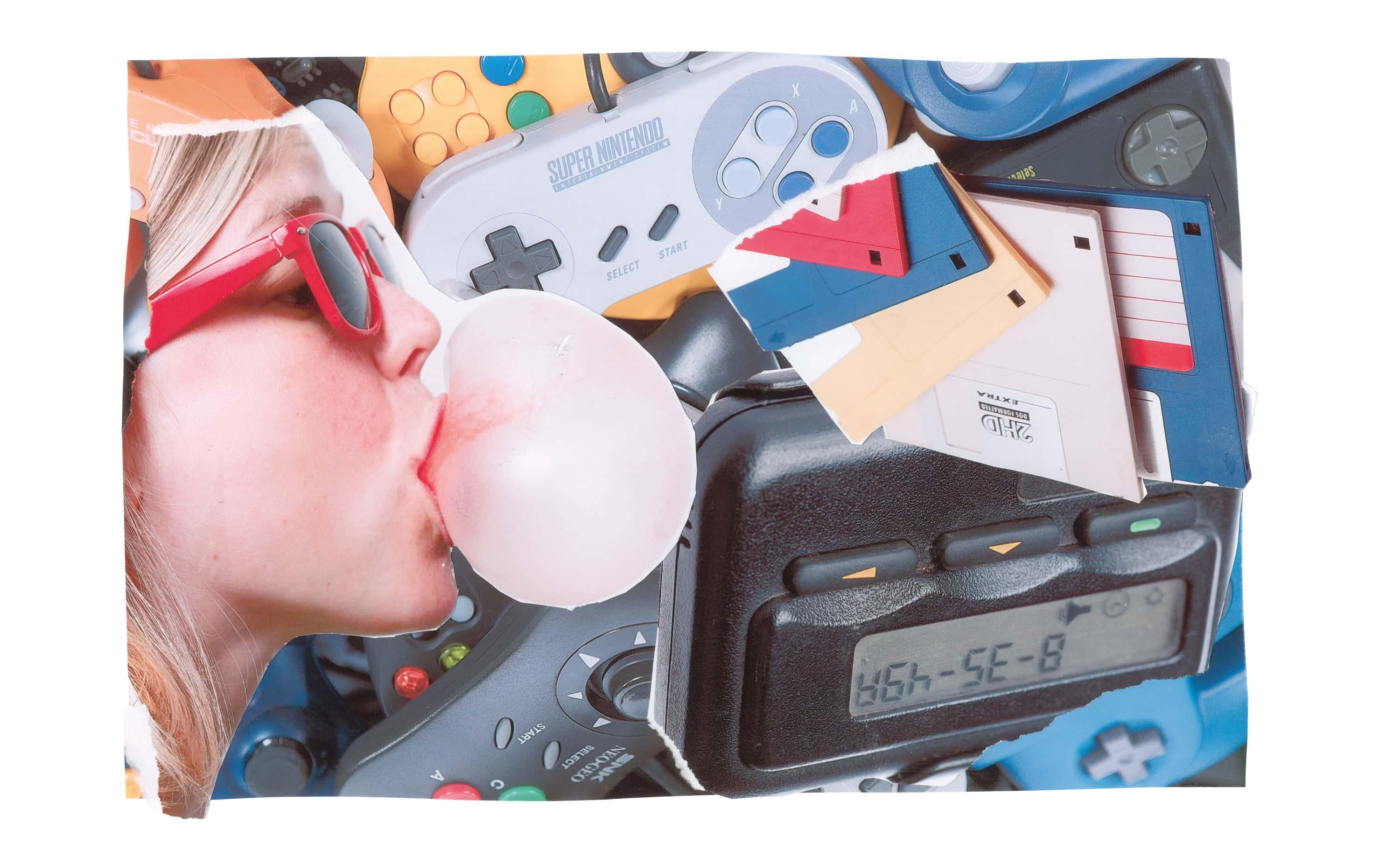 Anxiety and opportunity are the two things people who lived through the 90s remember. The anxiety was caused by survival, and new opportunities led to many deaths. It did not matter what social status you held or how old you were, everyone who lived in the 90s was unified by a feeling of collective tension.
The series has neither a start nor an end date, nor does it have any narration in particular. There is, however, an atmosphere, and a way to look at the collective frustration, aggression, and turbulence of social and political changes. Countries that ejected themselves from the machine gun magazine of the Soviet order at the beginning of the 90s were simultaneously presented with political opportunities and battered with economic crises— and very few were ready for both.
It may seem that the 90s are finite, that they have been left behind in the previous century. Still, in the context of anxiety and opportunity, the 90s are yet to become the past. The people who felt them are still living through them.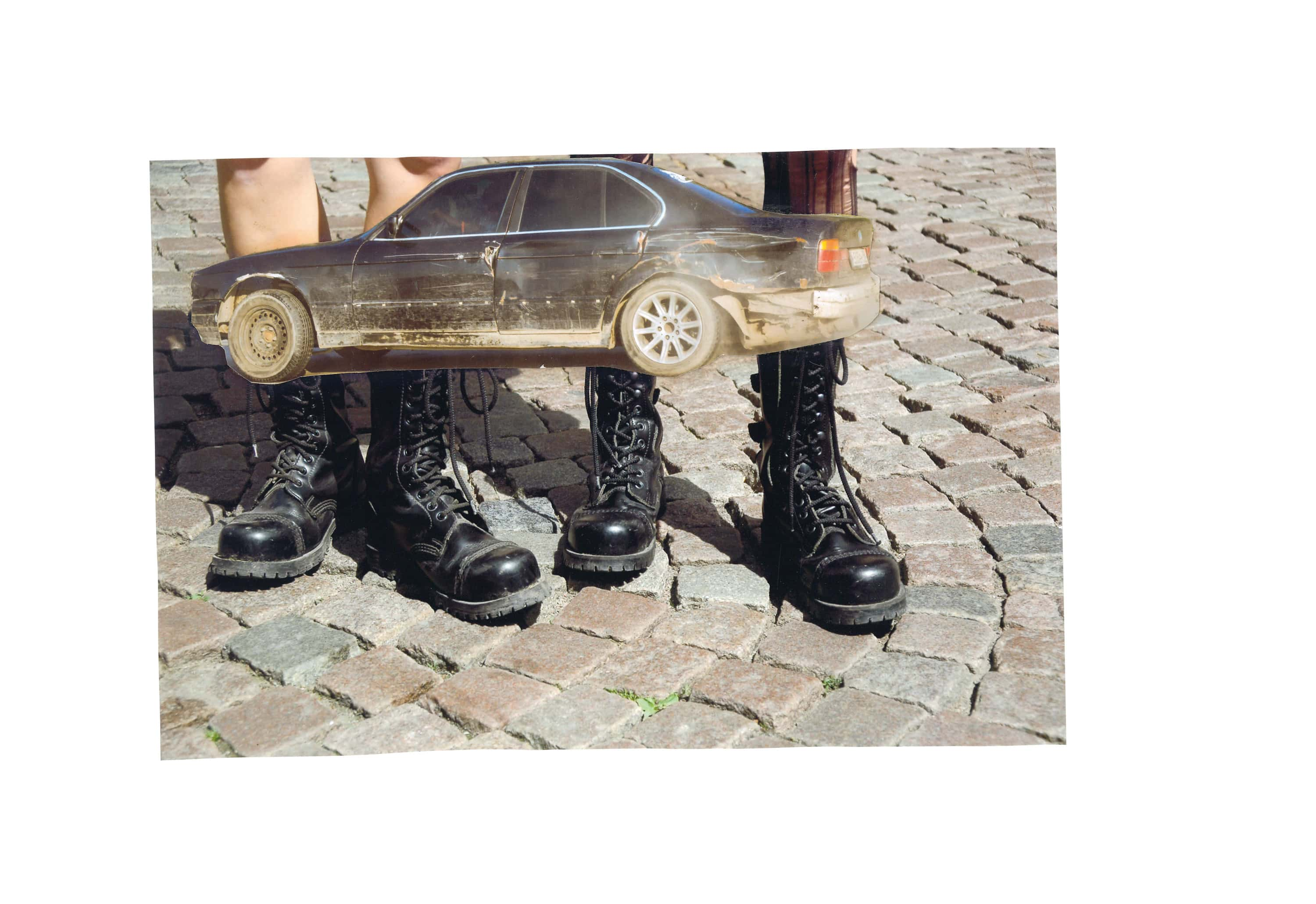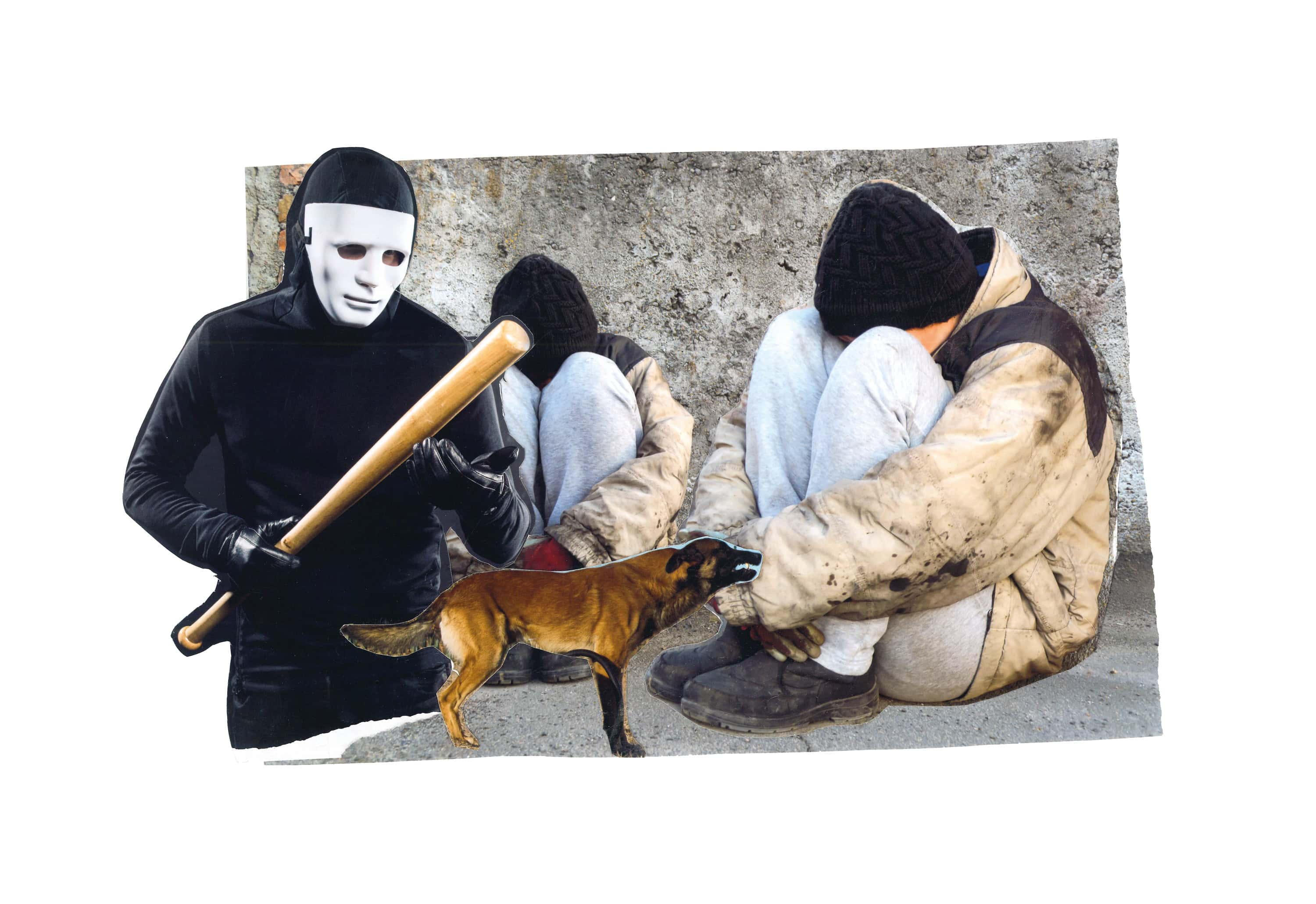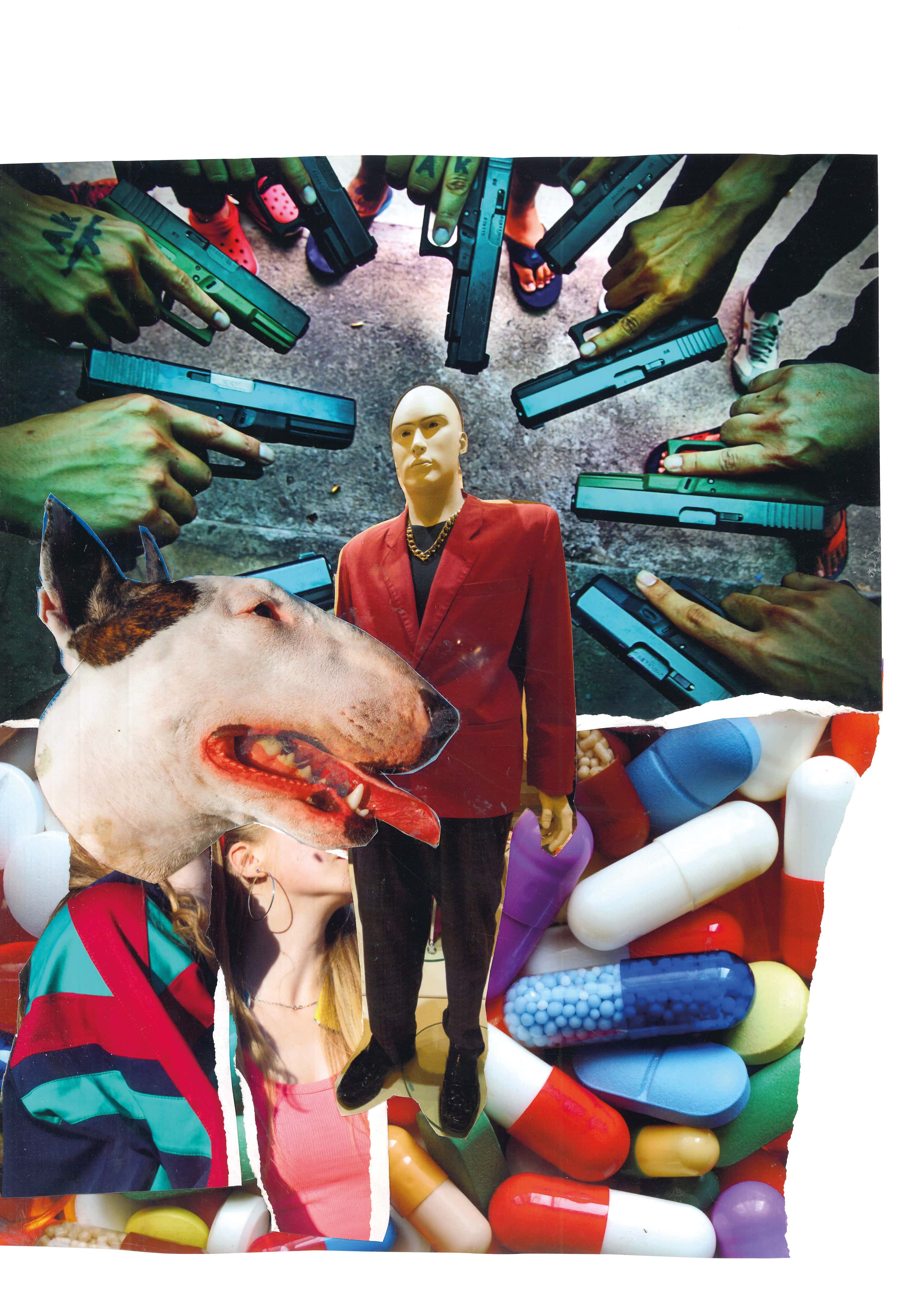 The series was created specifically for this issue, using materials from Depositphotos. Roman Mikhaylov arranged photos from this creative platform by style and by topic, including a number of specific tags. He also created an analog collage that reflects on life in the 90s without alluding to any typical style markers of the era like clothes or timestamps.
Paper-based, analog collage is Roman Mykhaylov's method of rethinking photography's symbolic and documentarian values – these become instruments that the author uses to literally tear out the initial idea from its context in the picture, to use for his own purposes. In this way, the stock photo service not only provides a database for a utilitarian search for the necessary visual materials, it also serves as a systematic, tag-based archive that allows the artist to work with visual assets in the domain of art.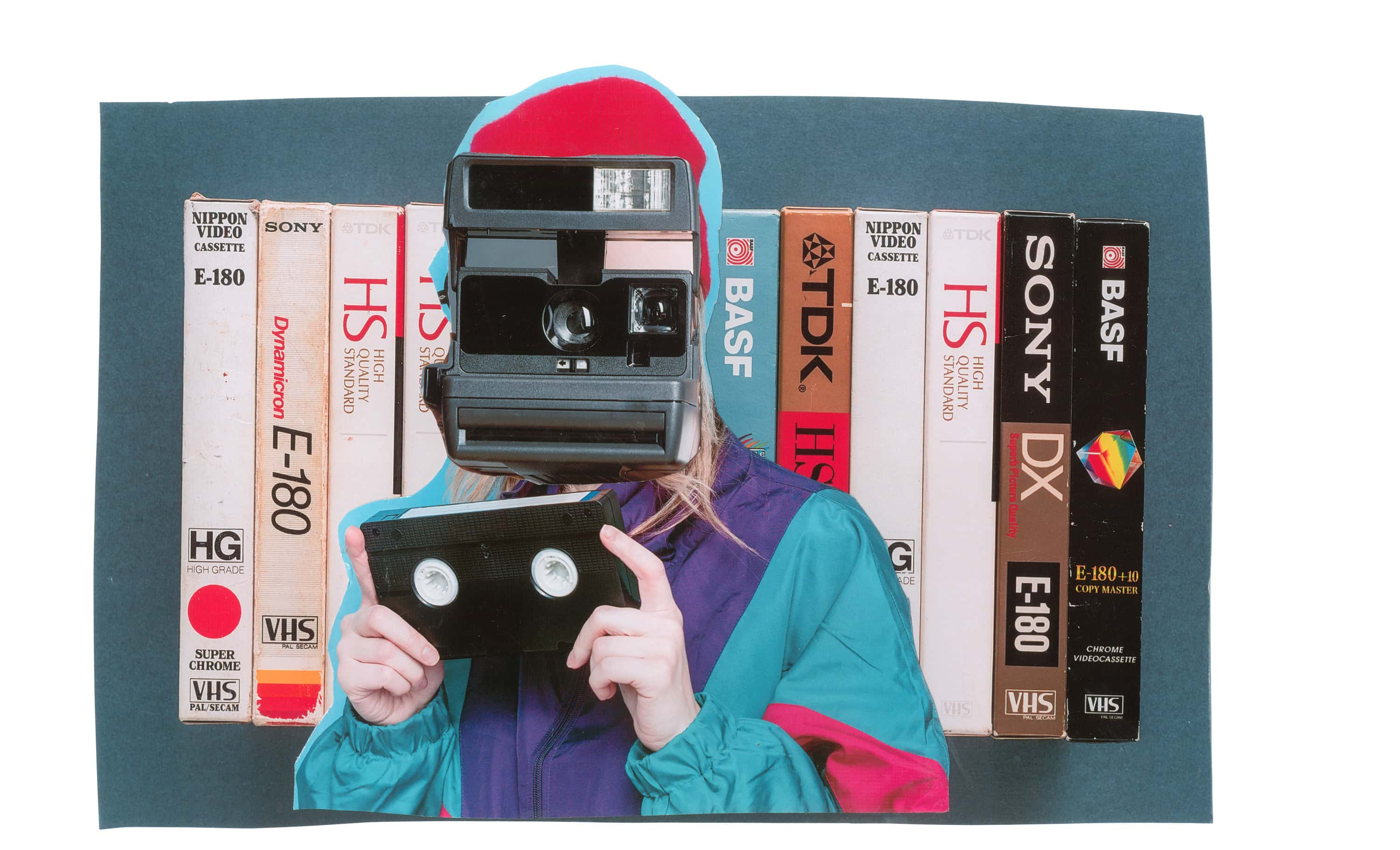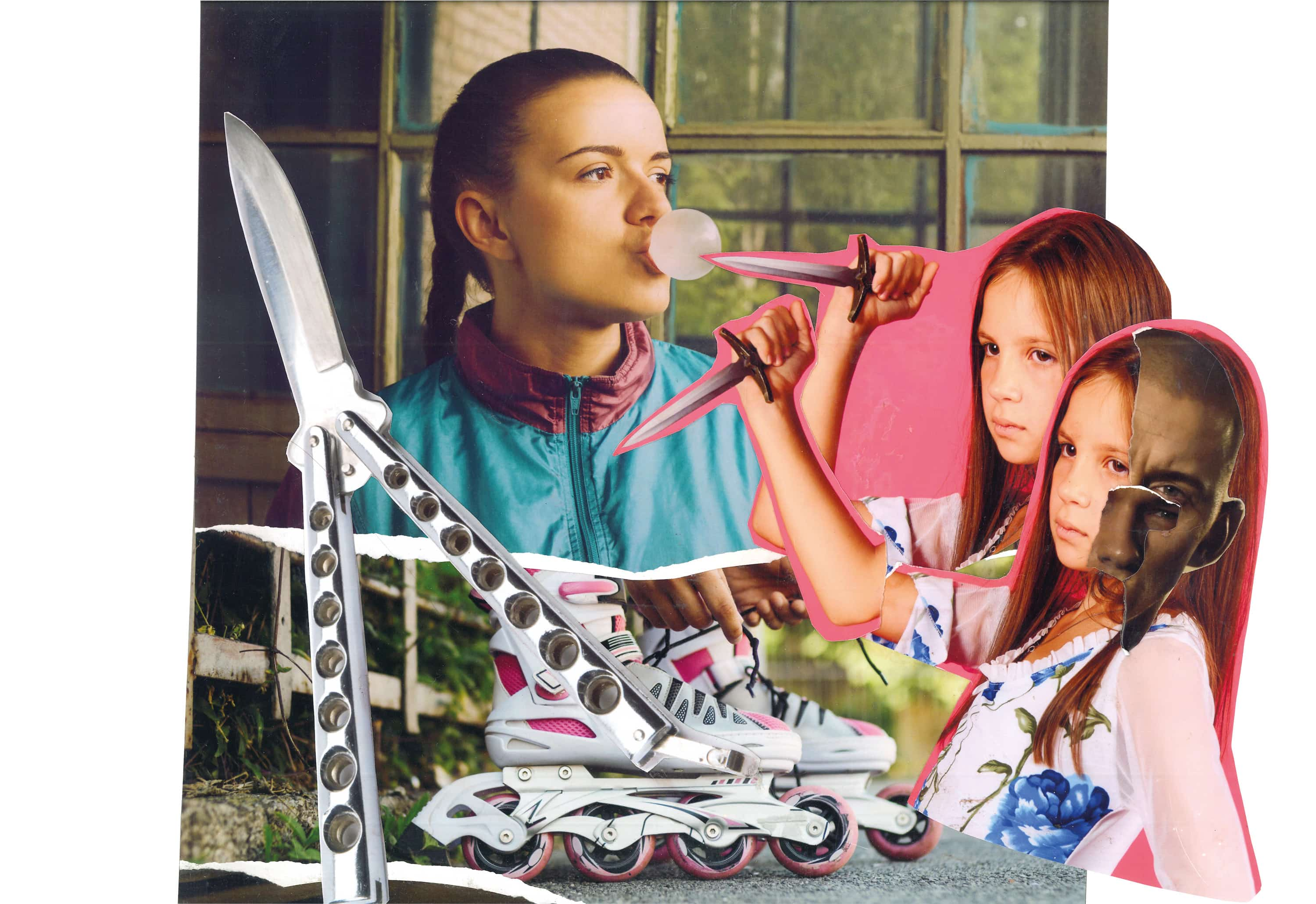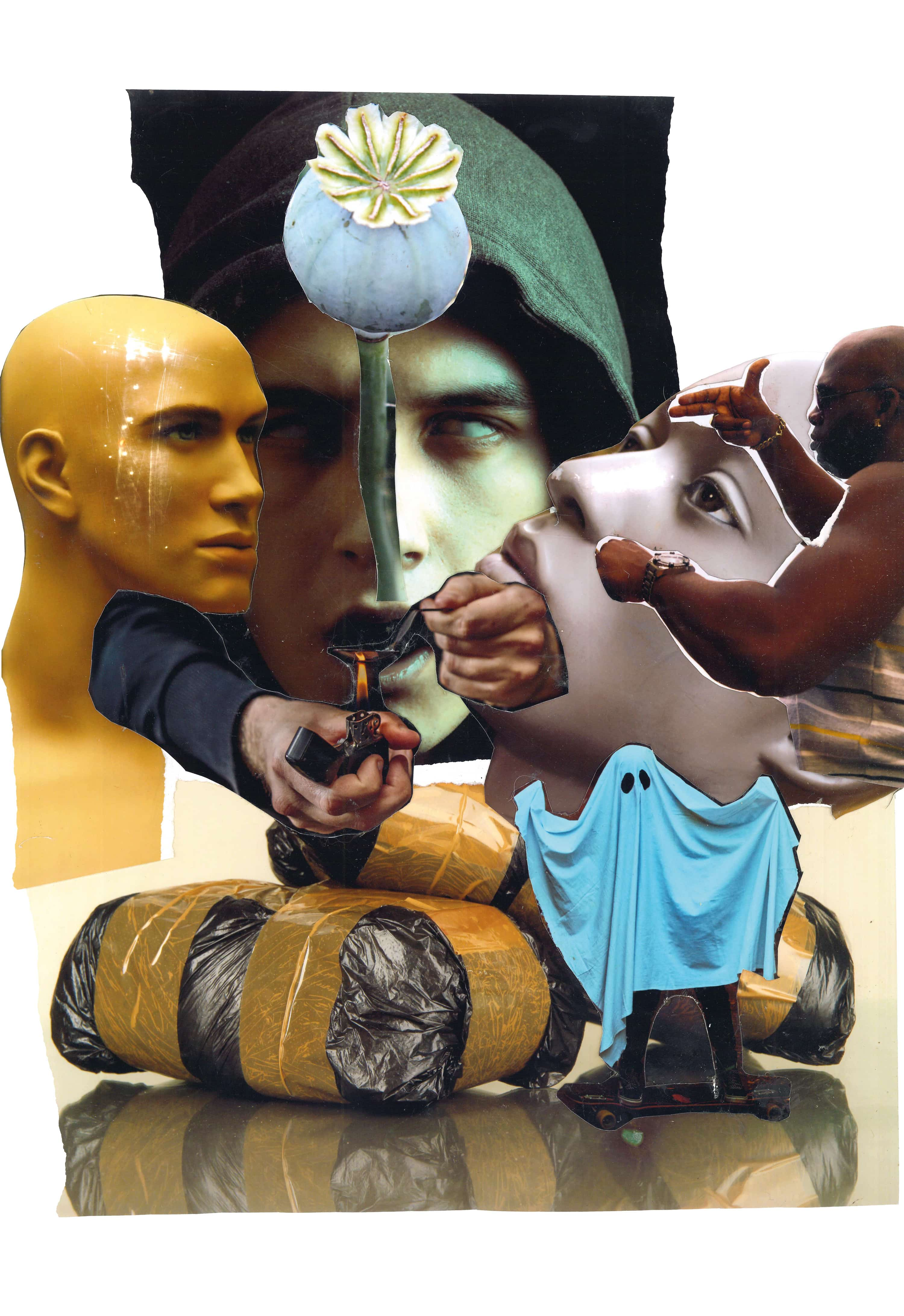 Roman Mikhaylov
A Ukrainian artist that resides and works in Kyiv. Born in 1989 in Kharkiv, he studied at the Kharkiv State Academy of Design and Arts. He works with painting, graphics, sculpture, video art, and installation. Since 2010, he has been a member of the National Union of Artists of Ukraine. He has participated in numerous group exhibitions, including the 3rd Odessa Biennale of Contemporary Art (2013); festival UKRAINE SCENE LIBRE (Paris, 2015), I Am a Drop in the Ocean (Vienna, 2014); Paper. World. Art (Kyiv, 2015); Resentment (Vilnius, 2015). Nominated by the PinchukArtCentre Awards in 2015 and 2018. Winner of the Best Installation Award at Saatchi Gallery, London, 2015.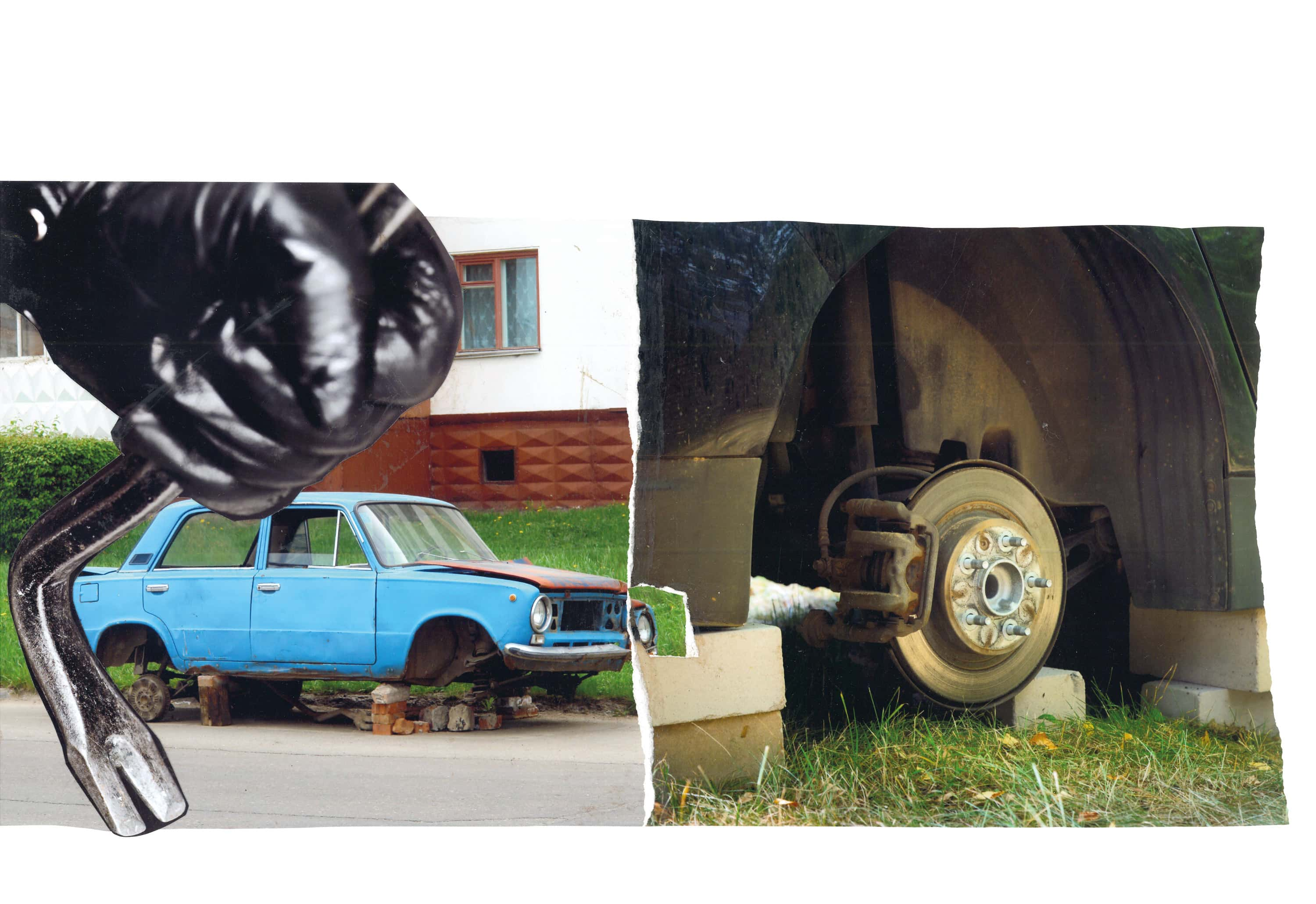 Depositphotos is a creative platform with over 200 million royalty-free images, videos, and music files.
"The creative community of Depositphotos unites more than 100 thousand photographers. Using their works, we are discovering a new interpretation of the visual aesthetics of the 90s. This collaboration with SALIUT Magazine is a perfect way to show the potential of Depositphotos in implementing any creative idea. And of course it's an opportunity to tell the world about these talented artists and the way they saw the 90s," — Anastasiia Fed'-Titova, Head of PR&Communications Depositphotos.
Featured Artists
Editorial Team
Nadiia Chervinska,

Editor‑in‑Chief

Hanna Kopylova,

Art Director

Halyna Hleba,

Guest Editor

Kateryna Smoliarova,

Design and Layout